At GLAD TO BE, our team is the core of our innovation.
Introducing our extraordinary team! We are a collective of specialists dedicated to empowering your brand and dominating the media landscape. With our diverse backgrounds and expertise, we bring a unique perspective to your marketing strategy, turning insights into action and investments into measurable outcomes.
From Stuttgart to Berlin, and all the way to Munich, our team is spread across Germany. We love connecting with each other, whether virtually or in person. Our keyword is hybrid – we've been embracing this modern way of working long before it was cool. It allows our team the freedom to work from wherever and whenever they feel most productive, enabling a balanced life.
We are passionate about continuous development and learning. Our team consists of offline media professionals and digital natives who exchange knowledge to build strategies that deliver the best 360 results. We believe that anything is possible when you set your mind to it.
You think you would match our team? We're always on the lookout for talented individuals who want to make a difference. Don't hesitate to send us an email at hello@gladtobe.com or check out our open positions here.
GLAD TO BE
working with the best team
GLAD TO
grow digital and e-commerce brands
GLAD TO BE
your success partner
Caitlyn Shea
Account Manager
Kathrina
Kathrina Hespeler
Senior Media Consultant
GLAD TO
reach your goal
Stijn De Ruyck
Senior Media Consultant

Santino
Santino Oliveri
Head of Finance & HR
Cristian
Cristian Heymann
Team Lead Media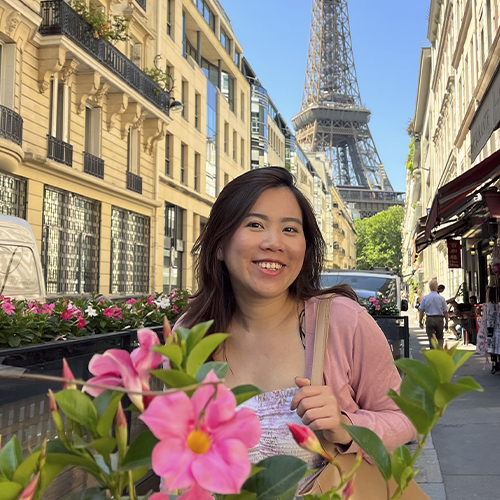 GLAD TO
accompany you
GLAD TO BE
creating exciting things
Rocio Tribe
Media Consultant

GLAD TO
double-click
GLAD TO
add perspective
Cora Rodriguez
Strategy Lead
GLAD TO BE
building bridges
Stella Bender
Account Manager
GLAD TO BE
social-first
Laura Tortel
Social Media Lead
We're more than just a marketing agency.
We're your strategic imagination. We offer solutions, not services.